Atomos has announced the AtomRemote App for NINJA V and NINJA V+ remote control for iOS and macOS. The app works with the AtomX SYNC expansion module to provide remote control features for the NINJA V/V+ via Bluetooth® LE and RF transmission. To enjoy this function you need to upgrade your NINJA V & V+ with the latest firmware 10.72, AtomX Sync and the iPhone App.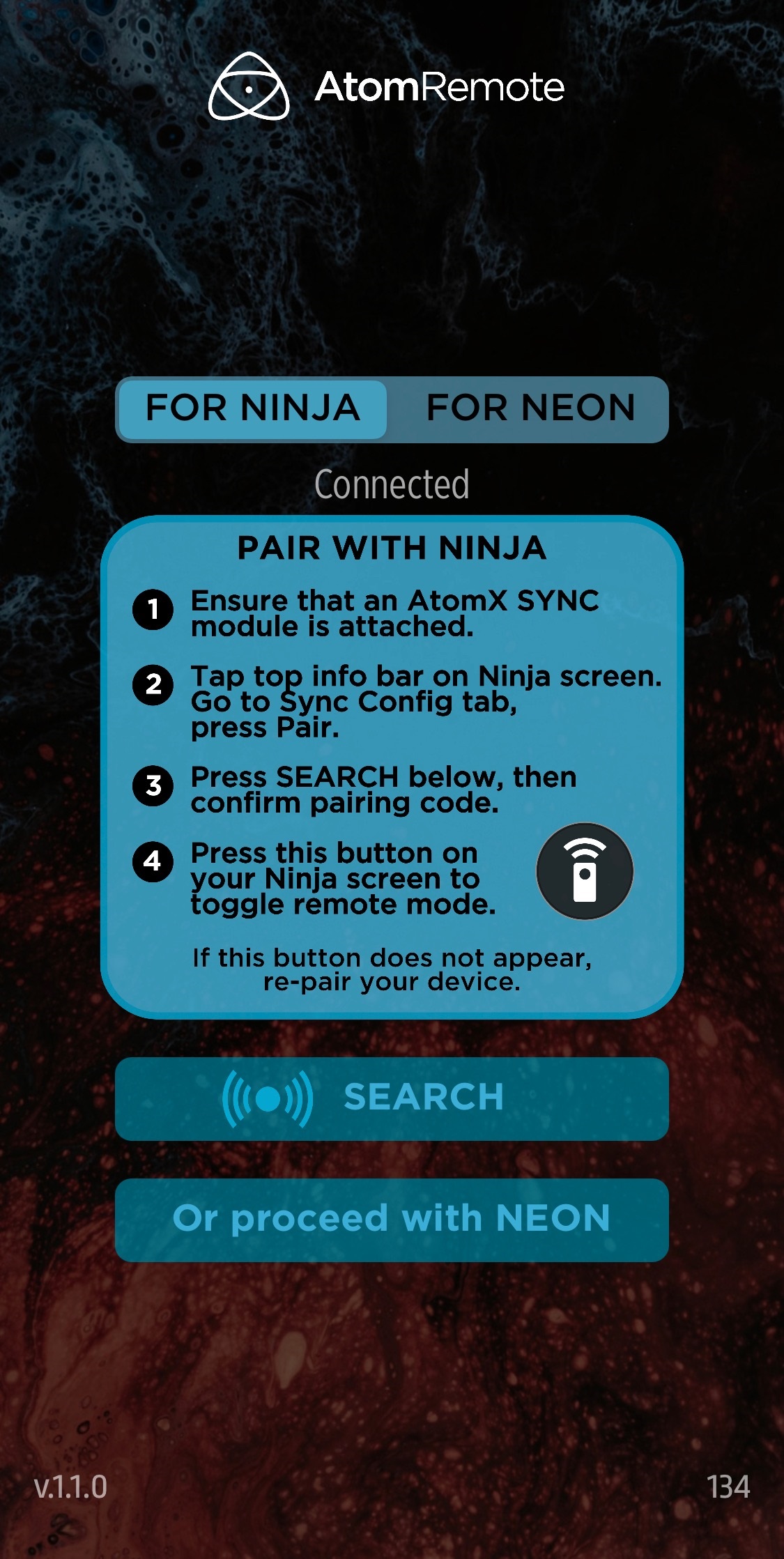 Among other features the AtomRemote App gives NINJA V and V+ users the ability to:
control the NINJA V/V+ remotely
set LUTs
activate all onscreen tools
operate recording and playback functions
Using the AtomX SYNC to connect to the AtomRemote App over Bluetooth not only give users the ability to control their Ninja V or Ninja V+ remotely – particularly useful when mounted in awkward positions, or when COVID safety protocols demand it – but also to build seamless, timecode-synced multi-cam productions.
By taking advantage of the long-range RF transmission patented by Timecode Systems alongside Bluetooth technology AtomX SYNC can be used alone or in combination with more AtomX SYNC, UltraSync ONE and UltraSync BLUE to synchronise apps and hardware devices building a sync workflow that fits the demands of any content creator.
The new AtomRemote App is available for free for all customers!
Search for the AtomRemote App in the Apple App Store.